NITE provides complete web service packages that meet your business needs
Modern business demands more functionality for websites than ever before. Your customers and your workforce need custom tools that they can access anywhere. NITE is at the forefront of web development and the movement of business processes online. Our team of experienced web developers provide complete online systems that seamlessly fit your business.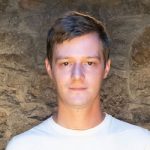 When a business comes to us with a problem, we really examine it from all angles before we make a proposal. One of the reasons our clients keep coming back is our attention to detail and quality. We make fast websites that provide real solutions.
– Nick Brown, NITE Founder
Our Unmatched Services
Business Websites
We create business websites that are fast, secure and optimized. Our signature Digital Foundation was developed over 15 years and provides exceptional results for businesses. With NITE, your website will become a hub of activity for your brand.
eCommerce Websites
Our robust eCommerce website packages include everything you need to start selling online. We can integrate your online store with any payment processor. Enhance your marketing potential with coupons, email lists, and catalog feeds for social media.
Learning Management
Offer your courses online where they are accessible 24/7 from anywhere on Earth. We offer features such as requiring payment to access your course content, subscription models for access to your courses, and employee learning management options.
Real Estate IDX
Enhance your real estate website with live listings pulled directly from your MLS. Our IDX integration services allow you the power to leverage your MLS to generate more leads. With the Digital Foundation included, your brand will be easy to find online.
Restaurant Online Ordering
Improve your margins for online sales and gain new customers with online ordering options. We provide a complete online ordering system for your restaurant that doesn't add any commissions or fees to your online orders.
Data Collection Websites
Create an online portal for your clients to upload their documents for your business. This is useful for accounting and insurance companies that collect a lot of data from their clients. With a data collection website you can sort, manage, and improve your data.
3rd Party Logistics
Integrate your online store with 3rd party logistics for inventory and fulfillment. This is the critical bridge between your online store and shipping team. We can add features like live shipping rates pulled directly from your preferred shipping company's API.
Web Applications
Add important features and advanced functionality to your website. We can deploy a variety of web applications for you or develop a custom app to fit your needs. For example, processing loan payments, calculating estimates, blockchain transactions.
Our servers are bulletproof. I could go into all the details but let's just say that nothing happens on these servers that we don't know about. Our clients can rest easy knowing their data is as secure as it gets.
– Collin Gian, Security Expert
When it comes to marketing a website, there are layers upon layers of work that goes into it before we even place the first ad. Our clients get results above the industry standard with NITE developed websites.
– Jared Rigsby, Marketing Expert